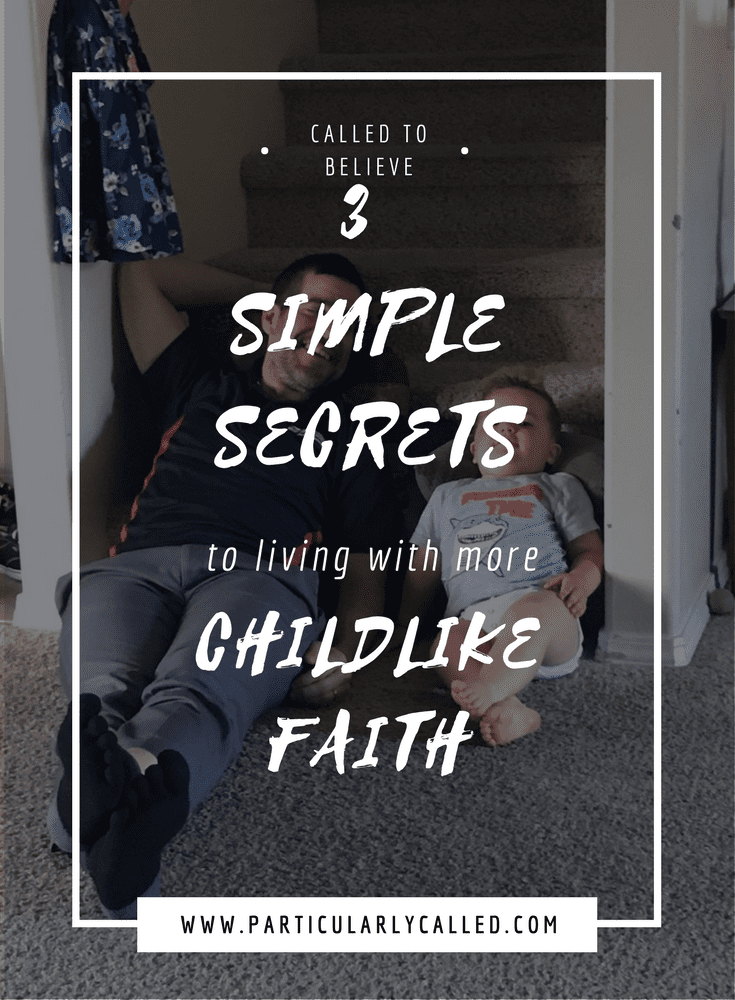 In many respects I am the last person who should ever be writing about this topic. God as Father? Childlike faith has almost always had an impossible and, if we are being perfectly honest, even slightly repulsive ring to it in my mind.
My whole childhood I LONGED to be a grownup. And now that I am one, I LOVE IT! I revel in it. Aging doesn't phase me, it excites me!
The difficulties and obstacles that face me in adulthood have always been further ways to show "my strength".  I pride myself on being able to do anything I put my mind to. I love that sense of "capable"ness, that the "grown-up" me has; a level of self-confidence I never experienced before.
But, believe it or not, this love of adulthood, is what set me on the path to appreciating what it means to have childlike faith.