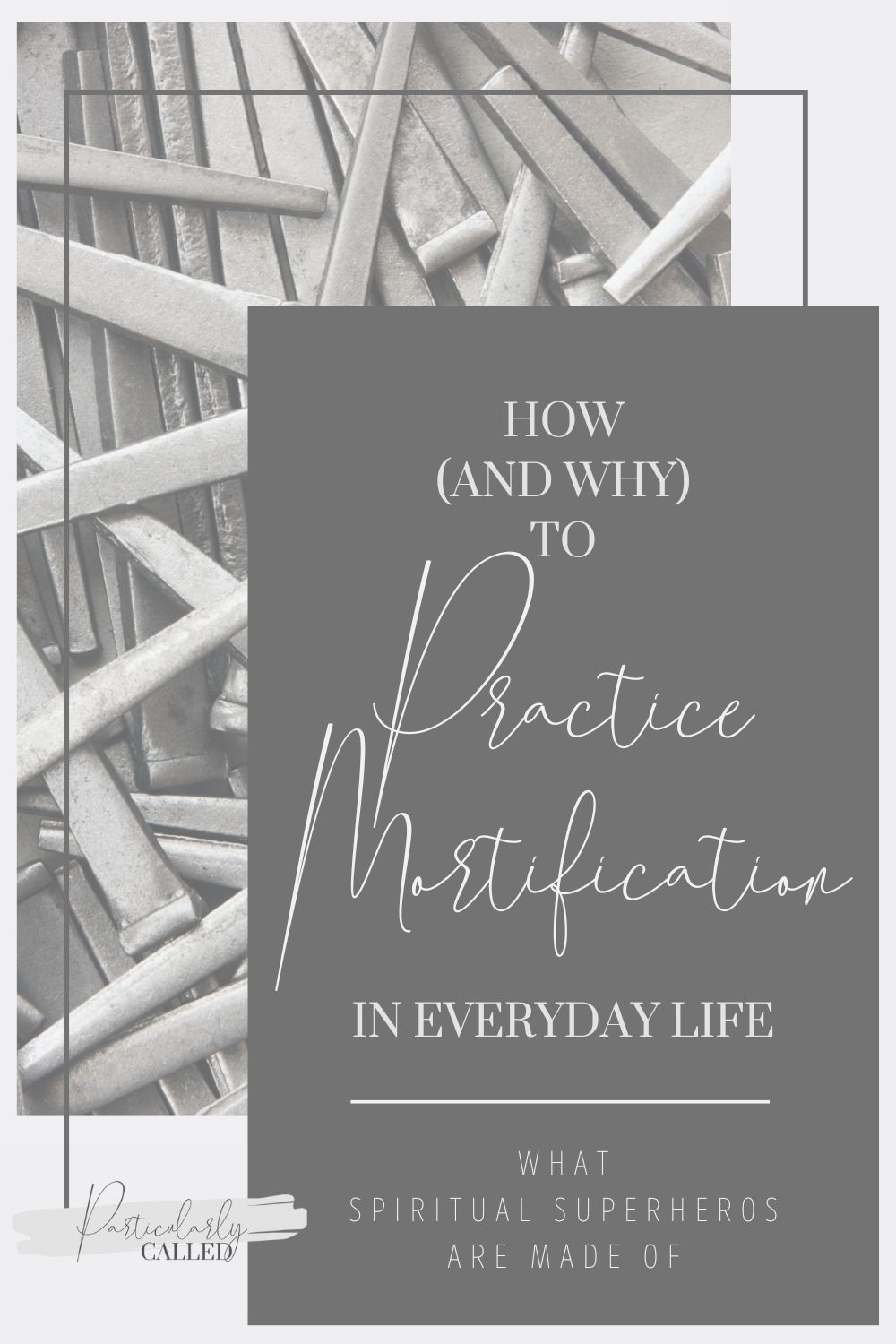 The ability to make sacrifices in service of a greater good is the hallmark of maturity. – Jordan Peterson
Despite the horrors and negative connotations connected with its name, all mortification means is simply that one chooses what is right over how they "feel". It means choosing to put the good of any given person, event, or outcome above what you "want". To mortify oneself is to choose to do something hard or in order to prepare yourself to make the even harder choices later, even when you feel like you'd "rather die" than do it.
We practice mortification when we don't allow our fear of pain to overcome our love of truth, and when we quell our fight or flight instinct in order to act with intelligence and intentionality.
It is a beautiful thing.
It's what superheroes are made of!