Life is hard. We do our best to carry our burdens with a smile but, sometimes, we just NEED encouragement. We need something that connects with us in an intense way to lift us up and help us to believe again. We need HOPE.
Where can you find hope?
There are many places we seek hope.
Superficially, we can find it in the love and encouragement of family and friends. But, more often, they are intricately linked to, if not the cause of, our deepest pain and worries.
We can try to find it in ourselves, in repeating mantras of self-confidence and trying to believe that God wouldn't give us more than we can handle.  But, how many times have you let yourself down?  How many times have you proven to yourself that you AREN'T Strong Enough? Isn't that why you need hope most?
We know we should be able to find true and deep peace and hope in trusting God and in Prayer. But, what if we don't know how to pray?  What if we don't feel close to God? What if it feels that He is silent? Or that He has abandoned you?
We can turn to medication and substances, but they don't fix the problem. They only help us pretend to forget for a moment, only to have the world come crashing back down on us when the effects begin to wear off.
Usually we have already turned to all these sources first… they are the most obvious answers, the most straightforward approaches. But when they fail, what do we do?
Where can we turn?  Is there hope?
There is one more option!
Music has the ability to connect with human emotion, to unite with our worry, our struggles, our loss, our despair.  Music has a way to connect to our emotions that mere words cannot.
Music is a refuge. Momentarily at least, it allows us to escape the direct weight of our troubles and experience a world that somehow floats above the everyday.
Unlike other substances and medications that attempt to mimic what it offers, music doesn't try to mask or make us forget about the problem, but rather it takes us deeper into its pain, deeper into its origin and allows us to discover that part of us that deeper still than the worry, stronger still than the challenge.
Music never tries to leave behind our reality, but rather transforms our perspective at the source.
This is why, hearing a song of hope that connects with you in your pain has the power to lift you up and help you believe again.
Songs of Hope
Over the course of the last few weeks I have been compiling a list of my personal (and some of my family and friend's) favorite songs on different topics that weigh us down in life. These are topics that often make people doubt God's goodness, love or provision.
If you find yourself struggling today, these songs can be a powerful reminder that "everything's gonna be all right" – because there is always hope.
Why are all these songs Christian?
Aren't there other good "everything's gonna be alright" songs?
Yes, of course, there are – and I like many of them! However, they only tell a fraction of the truth. They recognize the end result without recognizing where it came from or how we got there. Sometimes they even attribute it to Karma or to ourselves, but let me ask one question:
Why do all the good things in life get chalked up to coincidence, and all the bad things are "God's fault"?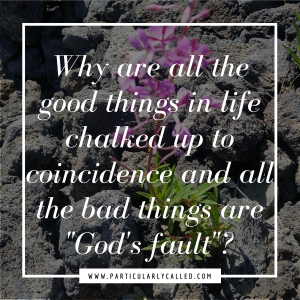 Anyone else see a double standard there?
Jesus isn't just the way, the truth and the life. Within that He's also our light and our hope. It is in Him alone that we find true peace and rest. It is in Him alone that we can truly trust. Everything else is just a wannabe, a cover-up or a recognition of the gift without the recognition of the giver. 
Also, we find our true hope and strength in prayer. These songs don't just give us hope, they encourage us to pray and to grow deeper in our Relationship with God so that we can truly find Him for ourselves as the source of our hope.
And so, without further ado….
Songs of Hope (in general)
Songs of Hope when you are Suffering
Songs of Hope when you need Healing (Love)
Songs of Hope when you feel Alone, Beat Down, Worried or Depressed
Songs of Encouragement when you just need to NOT GIVE UP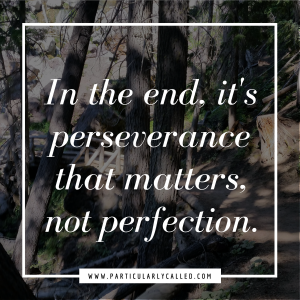 Click here to access the free YouTube Playlist with all these songs and more!
Did I miss any?? What are your favorite songs for hope and encouragement? Leave your comments below and I will add your suggestions to the list. 
Also, be sure to look out for other music posts for other categories (ie. Music to Help you Pray, Music for Self-Acceptance, Music to Give you Courage, etc) and sign up for the newsletter to find out when new posts come out!