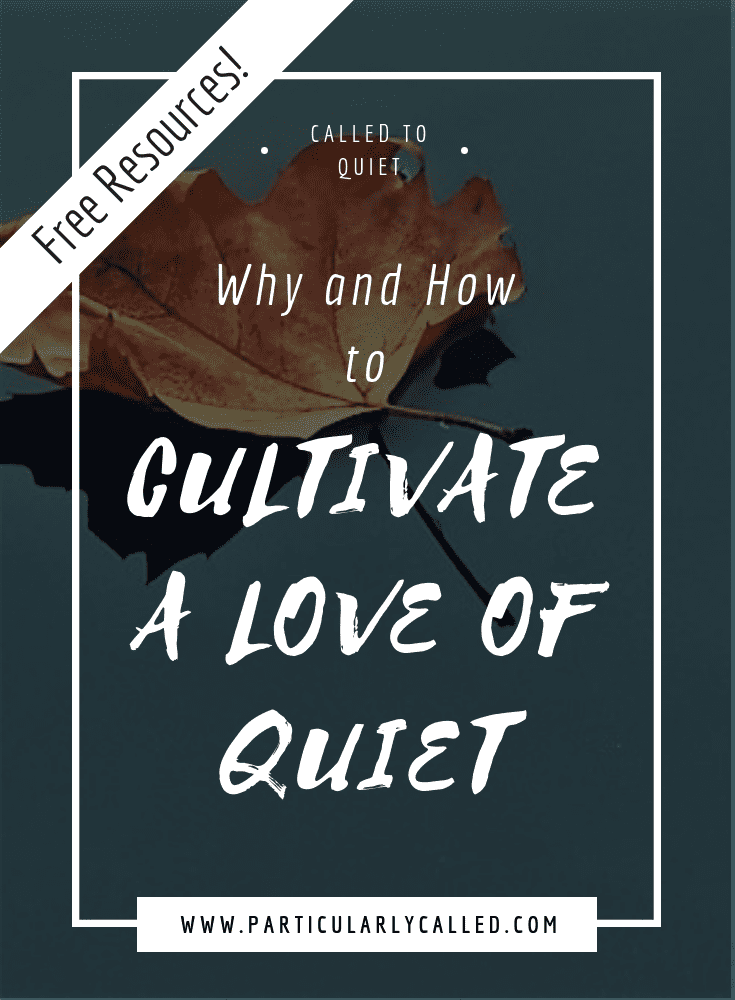 As a pregnant mother of four, my days seem to be getting louder and louder with the spaces of quiet growing fewer and farther between…. the prospects of future quiet growing bleaker still. I have never in my life craved quiet more than I do now. At least once a day I have to hide away in an attempt to escape the noise. I know many mothers can relate to this.  But, this isn't a problem only mothers face.
A lack of silence seems to plague all of modern society.
According to the Scientific American, the average modern household has three or more televisions and Americans are typically exposed to at least 6 hours of TV per day. It has become the centerpiece of modern homes and the almost indispensable background to the majority of activities including meals and household chores, not to mention nearly the entirety of people's free time when in their homes. Other screens seem to occupy the rest of the time. If not screens, then busyness. Constant running here and there, never enough time to even recognize the fact that there is no longer any space for quiet in our lives.