"Lord, if it is you, bid me come to you upon the water."
"Come," He said. 
 – Matthew 14:28-29
Do Whatever He tells you – Luke 16:10
More than 20 years ago, I made a young and impetuous vow to myself and to God that I would do His will in my life.  There wasn't anything fancy or formal about it, all I knew was that God and my gut had a serious connection and I wasn't about to break it. I was happy in God's plan, and always lost, confused, and uncertain in my own.
It hasn't changed.
But I have learned something very important in my journey: that yes, God does have a grandiose, ultimate design for your existence, but it cannot be accomplished without listening to all the little promptings in the present moment and doing those well!  It's the little things right now that will determine whether you ever reach your truest and fullest potential.
But, how do you do that?
Using your Ultimate Calling as a Filter to be Confident in your Calling
It can be hard to know what steps to take and what goals and resolutions to make if you don't know what your ultimate calling is – ie.  what you are working towards (obviously).
So, let me just quickly define what I mean by the concept of CALLING.
Ultimately, your calling is simply to pursue God. To seek Him, to desire to be with Him, and to love Him.
"He made us, His we are" – Psalm 100:3I
You shall love the Lord your God with all your heart, and with all your soul, and with all your mind. This is the first and greatest commandment. – Matthew 22:37
No matter what other little callings you may have, they will ALWAYS point you in this general direction… or else you can be sure that somewhere along the line, something went wrong.
But, for many of us, this can be a somewhat nebulous and impractical concept and we need to break it down further, and make it a tiny bit more practical.
How to be CONFIDENT in your Calling
The one who is faithful in little things will also be faithful in great. – Luke 16:10 
**Note that we are talking about practical, everyday callings here, not grandiose future plans. A simple hearing of God's voice and "Doing whatever He tells you" (John 2:5). Most often the big, future things only ever happen because we were faithful to the little everyday promptings in the first place anyway.**
1) God's calling will be simple
Often challenging us in the area of our most obvious weakness. This simplicity can be frustrating, but nonetheless, incredibly important.
"The one who is faithful in very little things will also be faithful in great"  […] If you have not been faithful in the use of unrighteous wealth, who will entrust the true wealth to you?" – Luke 16:10-11
2) God's calling will be to the present moment 
It will be applicable NOW. It will be something having to do with your current life situation, your season, or your "state in life" (ie. occupation, or relationship status). NOT typically a grandiose future plan (although if you are certain of a specific, big future calling – like a move, marriage, or job change – it will not conflict with that – although it may seem to postpone it. Your focus should always be on the present moment, never striving to bring the future faster than He intends for it to come).
So do not worry about tomorrow; for tomorrow will worry about itself. Each day has enough trouble of its own. – Matthew 6:34
3) God's plan will always be in line with the Bible and the foundations of Christian Religious Tradition. 
"And God saw all that He had made, and behold, it was very good". – Genesis 1:31
God's plan has been flawless from the beginning, He will never call you to something that conflicts with His original design for human nature (Natural Law), Scripture, or the Church He founded.
4) God's plan will give you a deep soul peace
Peace can be difficult to define if you have never experienced it, however, when you experience it, it is unmistakable. It is important to remember that peace is not incompatible with fear (ie. you can experience both at the same time). It is also very important to learn the difference between true peace and your comfort zone. Peace will not be moved by arguments or excuses and need not be defended. If you have to defend or protect your "peace", you are likely confusing it with something else entirely.
Peace I leave with you; my peace I give you. I do not give to you as the world gives. Do not let your hearts be troubled and do not be afraid. – John 14:27
5) God's calling will be be more obvious if you learn to recognize His voice. 
One of the hallmarks of God personal communication with us is deep peace (as mentioned above) but He also loves to talk to us. He is not a silent God, but we do have to be willing to listen.
Do you know what His voice sounds like? Do you know how He typically speaks to you?
If not, this may mean that at first your only job is to learn to recognize His voice in your life, and to eliminate some of the noises and distractions you might have.
Maybe it means cutting out a few unnecessary activities in your life to make more time for prayer. Maybe that also means learning what is necessary and what is unnecessary? Obviously you can't eliminate your children if you have them, but you might be able to eliminate some of news, entertainment, or gossip with which we fill our minds.
Maybe your prayer needs to be as simple as "Lord, make me open to your voice", "Be still my soul." or "Speak, Lord, for your servant is listening".
"the sheep follow him because they recognize his voice" – John 10:4
Live your Season Well!
So, now I want to challenge you to think about what God might be calling you to in this moment of your life and make a couple, highly practical resolutions that can help you achieve that calling.
You can use the above section and/or join my email list to get free monthly worksheets to help you with this.
Remember, that if you don't know how to recognize the voice of the One who calls you yet, that should ALWAYS be priority #1. He WILL to speak to you… As long as you make space to listen, and to let Him be God.
So, bring all of this to prayer. Find space for quiet with God. Approach Him as you are, in the place you are, with all your struggles, your worries, and your uncertainties, the things that drive you crazy and the things you know you need to do but have never had the courage to face yet. Then ask Him what he thinks you should focus most on RIGHT NOW!
The work you are called to do is not incompatible with your circumstances, it is inseparable!
So, live your season well, my darling!
And remember,
You are chosen because you are beloved.
XOXO,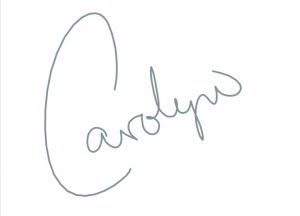 [mailerlite_form form_id=1]