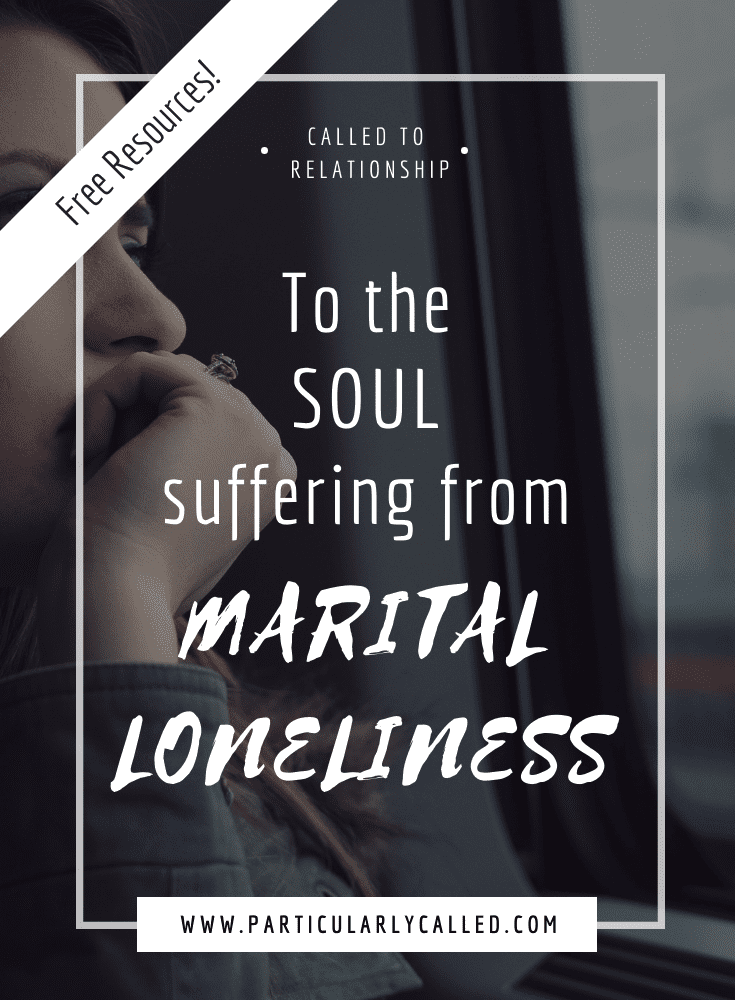 You know you've experienced it… Marital loneliness…
…that ache of feeling unequally yoked? of missing the "friend" you used to have? Or, wondering what happened to the person you thought you married?
But, it's not because they are gone that you miss them, but rather, and even most especially, when you are in the same room, and living under the same roof!